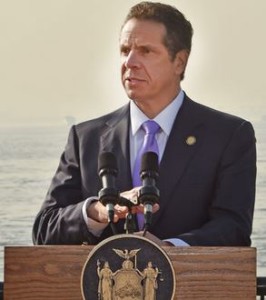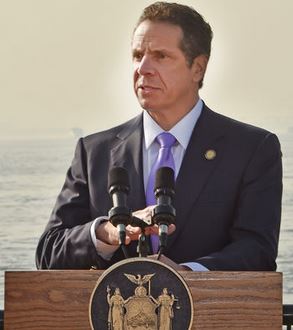 Yesterday, Gov. Cuomo announced that he will propose his 'Democracy Agenda' in 2018.
The Governor said that his proposal will include greater transparency for online political advertisements by treating political advertisements on social media platforms in the same manner as advertisements on traditional media platforms (similar to a bill the Assembly approved in 2017); requiring digital platforms to maintain a public file of all political advertisements purchased by a person or group for publication on the platform; and requiring notice of who paid for online political advertising.
In addition, the Governor plans to propose an effort to secure the state's elections infrastructure from "cyber-related threats," which will include creating an Election Support Center; developing an Elections Cyber Security Support Toolkit; provide cyber risk vulnerability assessments and support for local Boards of Elections; and requiring counties to report data breaches to state authorities.
The Governor said that he also plans to propose measure intended to make it easier to vote, including instituting early voting; an automatic voter registration system; and same day voter registration.
Gov. Cuomo said:
"What we saw during the last election was a systematic effort to undermine and manipulate our very democracy. With these new safeguards, New York — in the strongest terms possible — will combat unscrupulous and shadowy threats to our electoral process, as well as break down fundamental barriers that for far too long have prevented New Yorkers from being heard and from exercising their right to vote."
Read news coverage of the Governor's proposal from Gotham Gazette, the New York Times, the Albany Times Union, and the Journal News.