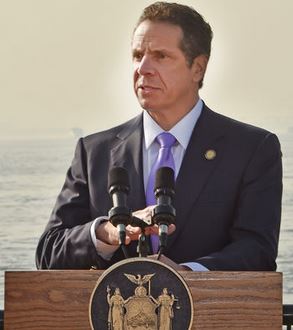 Last Tuesday, Gov. Cuomo released his 2017-18 Executive budget proposal.  In addition to putting forward a state spending plan for 2017-18, the Governor's proposal includes a "good government and ethics reform" agenda.
Some of what the Governor is proposing with respect to ethics and campaign finance reform has been proposed before.  On these issues, the Governor is proposing to:
require legislators to obtain a formal Advisory Opinion from the Legislative Ethics Commission before being able to earn income beyond their state salaries;
closing the LLC Loophole by treating LLC and other corporate entities in the same manner that corporations are treated under the Election Law;
requiring local elected officials who earn more than $50,000 annually to file financial disclosure statement with the Joint Commission on Public Ethics (JCOPE);
a number of campaign finance reforms, including requiring political committees to report information about intermediaries or "bundlers"; a system of public financing of campaigns; and restricting contributions from persons and entities that bid on state contracts;
making the Freedom of Information Law (FOIL) applicable to the Legislature in the same manner that it currently applies to the Executive;
a constitutional amendment to limit lawmakers' outside income to 15 percent of their base salary; and
a constitutional amendment making legislative terms four-year terms, and imposing term limits.
The Governor is also proposing the following with respect to oversight:
creating a Chief Procurement Officer;
creating a State Education Department (SED) Inspector General;
expanding State Inspector General's jurisdiction to include affiliate organizations of SUNY and CUNY; and
creating an Inspector General for the New York Port Authority.
Read news coverage from the Legislative Gazette and Politico NY (behind a pay wall).