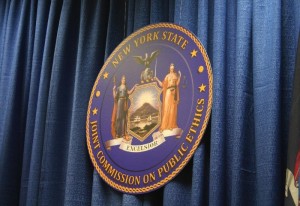 The Joint Commission on Public Ethics (JCOPE), the state's ethics and lobbying regulator, holds its next meeting on Tuesday, December 19 in Albany.
The meeting agenda indicates that the Commissioners will be updated on the status of JCOPE's new web site, and on the status of JCOPE's  proposed comprehensive lobbying regulations and amended source of funding regulations.
The meeting will be webcast; find the meeting link here.