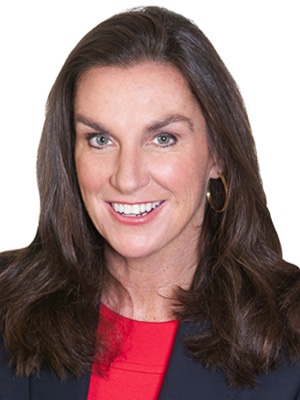 Caron O'Brien Crummey, a member of the Firm's Government Relations department, specializes in health care, criminal justice and government relations matters. She joined the Firm with 27 years of experience in the New York State Senate Majority, most recently serving as team leader and program director for Health, Human Services and Education in the State Senate Majority Counsel Program Office.
She was chief advisor to the Senate Majority Leader on all health care matters, including access, financing, delivery and public health. She also served the Senate Finance Committee as an analyst on criminal justice, judiciary and arts legislation and policy.
As program director, Ms. O'Brien Crummey supervised policy analysts and counsels on health, human services and education matters. She was the principal negotiator on significant health care-related legislation, including the Health Care Reform Act (HCRA) of 2000 and 2002, Timothy's Law, nursing home rebasing and assisted living legislation.
She also was involved in the Sentencing Reform Act of 1986, served on the Empire State Stem Cell Board, and was involved in legislation concerning Comprehensive Care Centers for Eating Disorders.
Ms. O'Brien Crummey previously served on the Albany Academy for Girls Alumnae Council and the Town of Colonie Youth Bureau Presidential Scholarship Committee.
Practice Areas
Education
B.A.Economics Wheaton College, 1981; Academic Exchange Program, Williams College 1979-80