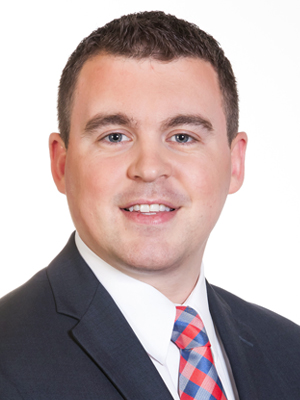 Connor Croston is a member of the Firm's Health Law and Government Relations departments.
Mr. Croston, a native of Buffalo, NY, joined the firm in September 2014. He earned his Juris Doctor from Albany Law School. While in law school, Mr. Croston also attended Union Graduate College, where he earned his MBA in Healthcare Management. Mr. Croston was also an active member of the school's Health Law Society and Rugby Football Club. Prior to joining the firm, Mr. Croston was a student intern at the New York State Department of Financial Services, Executive Bureau.
Mr. Croston also completed a year-long internship at General Electric, where he worked on their healthcare initiatives program.
Prior to attending law school, Mr. Croston received a Bachelor of Arts degree in philosophy from the University at Buffalo.
Practice Areas
Education
B.A., University at Buffalo, 2009; M.B.A., Union Graduate College, 2013; J.D., Albany Law School, 2013
Bar Admissions