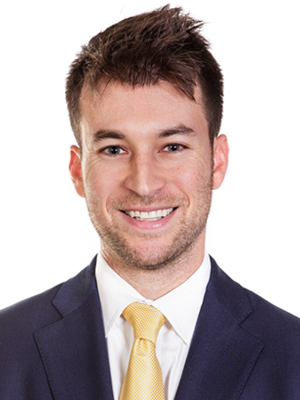 Jonathan Gillerman, Esq., is a principal at Hinman Straub P.C. and a member of the Firm's Health Law Department. Mr. Gillerman focuses his practice on Medicaid regulatory compliance and has experience representing managed care plans and providers, including home care agencies, assisted living facilities and nursing homes in all facets of New York State and Federal regulatory compliance. Mr. Gillerman provides guidance to health care entities on a wide range of State and Federal laws and provides regular counsel to clients on New York's Medicaid Delivery System Reform Incentive Payment (DSRIP) program and Value Based Payment Reform initiative.
Mr. Gillerman has experience in assisting providers in the development and implementation of Medicaid compliance programs to comply with OMIG's compliance program requirements, in reviewing plans for completeness and effectiveness, and in developing compliance training materials for providers. In addition, Mr. Gillerman has experience preparing Medicaid Vital Access Provider (VAP) applications, Certificate of Need (CON) licensure and establishment applications, and has assisted clients in preparing responses to competitive State applications (RFAs and Opportunities for Development) and other solicitations of interest.
Mr. Gillerman earned his Juris Doctor summa cum laude from Albany Law School, where he served as a Note & Comment Editor of the Albany Law Review. During law school, Mr. Gillerman was a Dean Sponsler Honors Teaching Fellow, received the Board of Trustees Prize, and at graduation was awarded the White-Rosbrook Prize for Corporations, the Matlaw Prize, and the John B. Lurie '20 Memorial Prize.
Prior to attending law school, Mr. Gillerman received a Bachelor of Arts degree in Journalism from Ithaca College's Roy H. Park School of Communications magna cum laude, where he was a Park Scholar.
Mr. Gillerman is a member of the New York State Bar Association and the American Health Lawyers Association.
Practice Areas
Education
B.A., magna cum laude, Ithaca College 2007; J.D., summa cum laude, Albany Law School 2010
Bar Admissions
Publications
Speaker, "New York's Delivery System Reform Incentive Payment ("DSRIP") Program Update: Why You Should Care", LeadingAge New York Annual Conference & Exposition, May 2015.
"The Albany Nine: Recognizing Albany Law School's Alumni Justices of the Third Department," 73 Alb. L. Rev. 1145 (April 2010).
"Calling Their Shots: Miffed Minor Leaguers, the Steroid Scandal, and Examining the Use of Section 1 of the Sherman Act to Hold MLB Accountable", 73 Alb. L. Rev. 541 (March 2010).