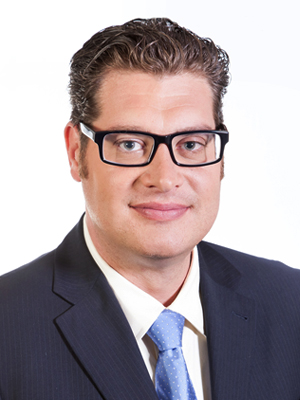 Joseph M. Dougherty is Chair of the Firm's Labor and Employment department and a member of the Litigation, and Government Relations departments. He represents a wide variety of clients in addressing issues that arise in and out of the workplace and in litigation matters.
Mr. Dougherty regularly advises clients on labor and employment as well as commercial litigation matters. His practice includes various aspects of the public and private employer/employee relationship, including but not limited to: negotiating employment contracts and separation agreements, restrictive covenants, disciplinary procedures, alternative dispute resolution, Title VII of the Civil Rights Act, the New York State/City Human Rights Law, , wage and hour (FLSA /NYS), independent contractors and contingent workers, prevailing wage, Family and Medical Leave Act (FMLA) compliance, Fair Labor Standards Act (FLSA) compliance, I-9 compliance, OSHA, and substance abuse and drug testing.
Mr. Dougherty has represented clients in administrative matters before the United States Department of Labor, Equal Employment Opportunity Commission (EEOC), Financial Industry Regulatory Authority (FINRA), National Labor Relations Board (NLRB), NYS Division of Human Rights (NYSDHR), NYS Department of Labor, NYS Department of Tax and Finance, NYS Retirement System, NYS Public Employment Relations Board (PERB), NYS Workers' Compensation Board, NYS Department of Health, the state legislature and Federal and state courts.
In addition, Mr. Dougherty is an experienced litigator representing clients in labor and employment and commercial litigation matters. Mr. Dougherty's litigation experience includes mass/class litigation. Notably, Mr. Dougherty has served as lead counsel in multiple commercial cases in connection with the failure of NYS self-insured trusts involving hundreds of millions in damages as well as representation in connection with multiple FLSA and state wage and hour class action lawsuits.
Mr. Dougherty has lectured on myriad topics related to Federal and NYS labor and employment laws, including management training programs to protect employers from sexual harassment and EEO claims, compliance with the Americans with Disabilities Act (ADAA), the FLSA, the FMLA, , and the New York State Civil Service Law. Moreover, he has conducted educational conferences for in-house attorneys and human resource professionals on a wide range of other labor-management issues.
Pro bono work also plays a significant role in Mr. Dougherty's legal practice. In 2014, the Legal Aid Society of Northeastern New York awarded him the Distinguished Service Award for his pro bono service in connection with its Private Attorney Involvement Program.
Practice Areas
Education
B.A Hamilton College 2002; J.D. Albany Law School 2006
Bar Admissions
New York; United States Court of Appeals for the 2nd Circuit; United States District Court, Northern, Eastern and Southern Districts of New York