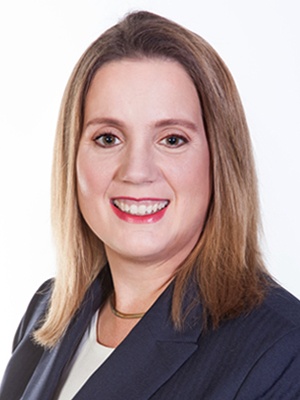 Lori Sievers is a member of the Firm's Health Law department. Her practice focuses on representing Long Term Care providers. She represents assisted living residence, social day care and home care operators in all licensing and regulatory compliance matters, acquisitions and sales, and litigation matters. She has served on a variety of work groups and task forces, including the Assisted Living Task Force, ACF Licensure Streamlining Workgroup and Regulatory Rewrite Workgroup, where she has played a key role in shaping licensure and operational policy. Her unique understanding of operational issues, partnered with her extensive experience in assisted living law and regulations allows her to efficiently problem-solve and partner with clients to strategically plan and meet their licensure goals, compliance strategies and ownership transitions.
She is a member of the New York State Bar Association and the Capital District Women's Bar Association, where she is active with the CARE and Classroom Committee.
Practice Areas
Education
B.A., cum laude, Binghamton University 1999; J.D., cum laude, Boston University School of Law 2002
Bar Admissions
Publications:
"Cyber-Defamation and the Single Publication Rule", 81 B.U. L. Rev. 859, (October 2001)
Cites:
The New York State Court of Appeal in Firth v. State, 98 NY2d 365 (2002), California Court of Appeals in Traditional Cat Assn., Inc. v. Gilbreath, 118 CAL. App 4th 392 (Cal. App. Dist. 2004) and The New Jersey Superior Court at Churchill v. State, 378 N.J.Super. 471, (N.J.Super Ct. 2005).