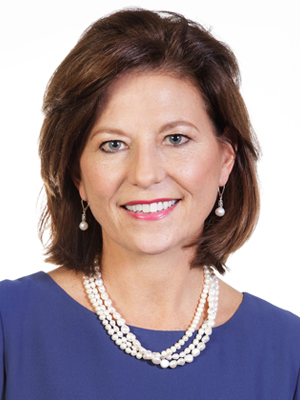 Terri Crowley is administrator of Hinman Straub Advisors, LLC, and a member of the Firm's Government Relations and Education departments. Her specialty areas include energy, telecommunications, education, higher education and economic development, and business.
Prior to joining Hinman Straub, Ms. Crowley was the Manager for State Government Relations for Consolidated Edison Company of New York, the largest investor-owned utility company in New York State. In addition, Ms. Crowley worked for the New York State Assembly as Legislative Coordinator to the Assembly Speaker for 12 years. Ms. Crowley was selected and participated in the National Community Builders Fellowship program, which included attending the John F. Kennedy School of Government at Harvard University while working at the U.S. Department of Housing and Urban Development (HUD).
She currently serves on the Board of Directors for the Northeastern New York Chapter of the Cystic Fibrosis Foundation; Equinox, Inc.; the Housing Project Board and volunteers with her therapy dog, Bailey.
Practice Areas
Education
B.A., Political Science, State University of New York at Cortland, 1981; M.A., Public Policy and Administration with a concentration in Criminal Justice, State University of New York at Binghamton 1982; M.B.A., University of Albany, 2012