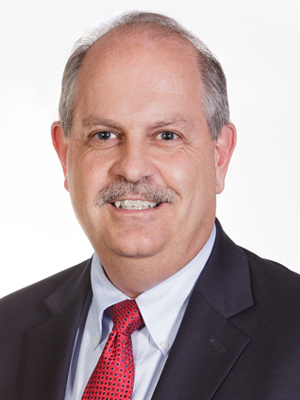 Tracy Lloyd came to Hinman Straub after 26 years of state and local government experience in the State Senate. Prior to joining the firm, he was chief of staff to Deputy Majority Leader Dean Skelos, where he was responsible for overseeing day-to-day operations and matters involving the Metropolitan Transportation Authority and the New York State Department of Transportation.
He was the senior advisor responsible for overseeing and assisting on the development of three MTA and DOT multibillion dollar capital programs. During his tenure in the State Legislature, he was involved in high-tech and bio-tech industry development through the Long Island Biotech Investment and Job Creation Program. He interacted regularly with local public officials and was a key strategist on numerous educational and economic development projects throughout Long Island, such as the Morrelly Homeland Security Center in Bethpage.
Mr. Lloyd currently concentrates on higher education matters specific to New York Medical College and Hofstra University, and the bio-tech industry relative to New York State's Hotspot Innovation Program and START-UP NY.
Practice Areas
Education
B.A., Political Science, SUNY Plattsburgh, 1982