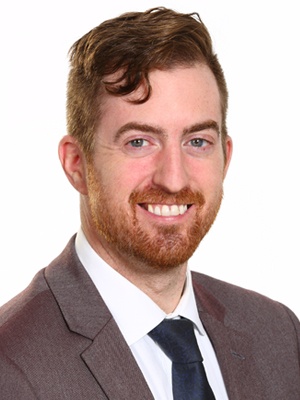 Matthew Leonardo is a member of the Firm's Government Relations and Health Departments.
Prior to joining the Firm, he worked at the Department of Health, where he was Counsel for Health Care Financing. Mr. Leonardo was the lead representative for the Department in the settlement negotiations that resulted in the Universal Settlement with the nursing home industry, for which he received the Commissioner's Award for Excellence. He was also responsible for representing the Department in budget negotiations with the Executive Chamber, Division of Budget and the Legislature.
Prior to joining the Department of Health, Mr. Leonardo worked as an Assistant Counsel in the Legislative Bill Drafting Commission and as an attorney in private practice with a focus on insurance defense.
Mr. Leonardo is a native of Albany, NY and graduated from Union College and Albany Law School. He lives in Albany with his wife and two dogs.
Practice Areas
Education
B.A., Union College 2005; J.D., Albany Law School 2007
Bar Admissions